Related eBooks

Read Time:
2 Minute, 6 Second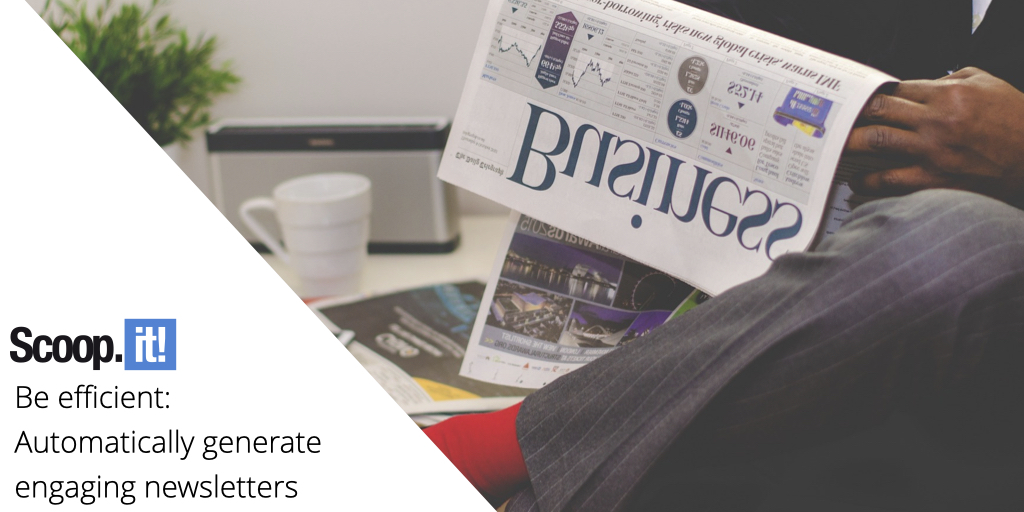 Whether you are in the early stages of creating a newsletter or already have a well-established newsletter, the question arises or will it arise quickly: how to increase efficiency?
In other words, how to create a visually appealing newsletter with quality content while optimizing creation time?
Newsletters are essentially appointments given to an audience, whether they are internal to the organization as well as to internal communication or HR newsletters for example, or externally to subscribers, customers or communities, the work to be accomplished is repetitive. And who says repetitive also says time consuming, even stressful, because it is necessary to meet the schedules and deadlines for the shipment.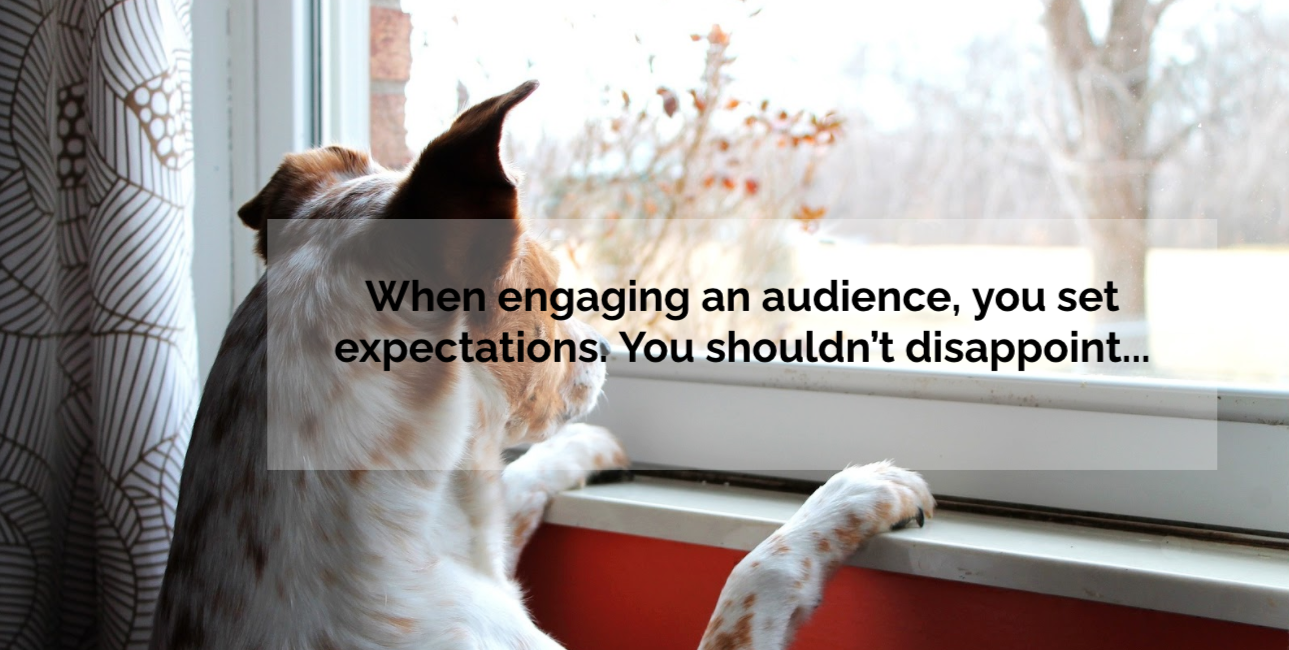 Add to this the need to offer quality, varied content in a variety of formats (video, text, images, presentations, graphs, etc.), we often see newsletters disappear slowly and the shipping rate disappears over time.
We must remember that sending a newsletter remains an excellent means of engagement when it is very attractive, doing it without it or throwing away the towel can be disastrous for companies or it is about maintaining the internal link to newsletters that intended for employees, or simply the sharing of information but also the commitment of subscribers and customers.
In this spirit, we propose to improve the quality of newsletters by offering solutions for personalization, measuring the loyalty that is created, but also automating the creation as much as possible.
We have recently provided our users with a powerful and simple module for creating custom templates without the need for special technical skills.
The next step is of course to offer you the ability to automate the creation of these newsletters from your templates.
In short, choose your template (or your templates if you manage multiple newsletters):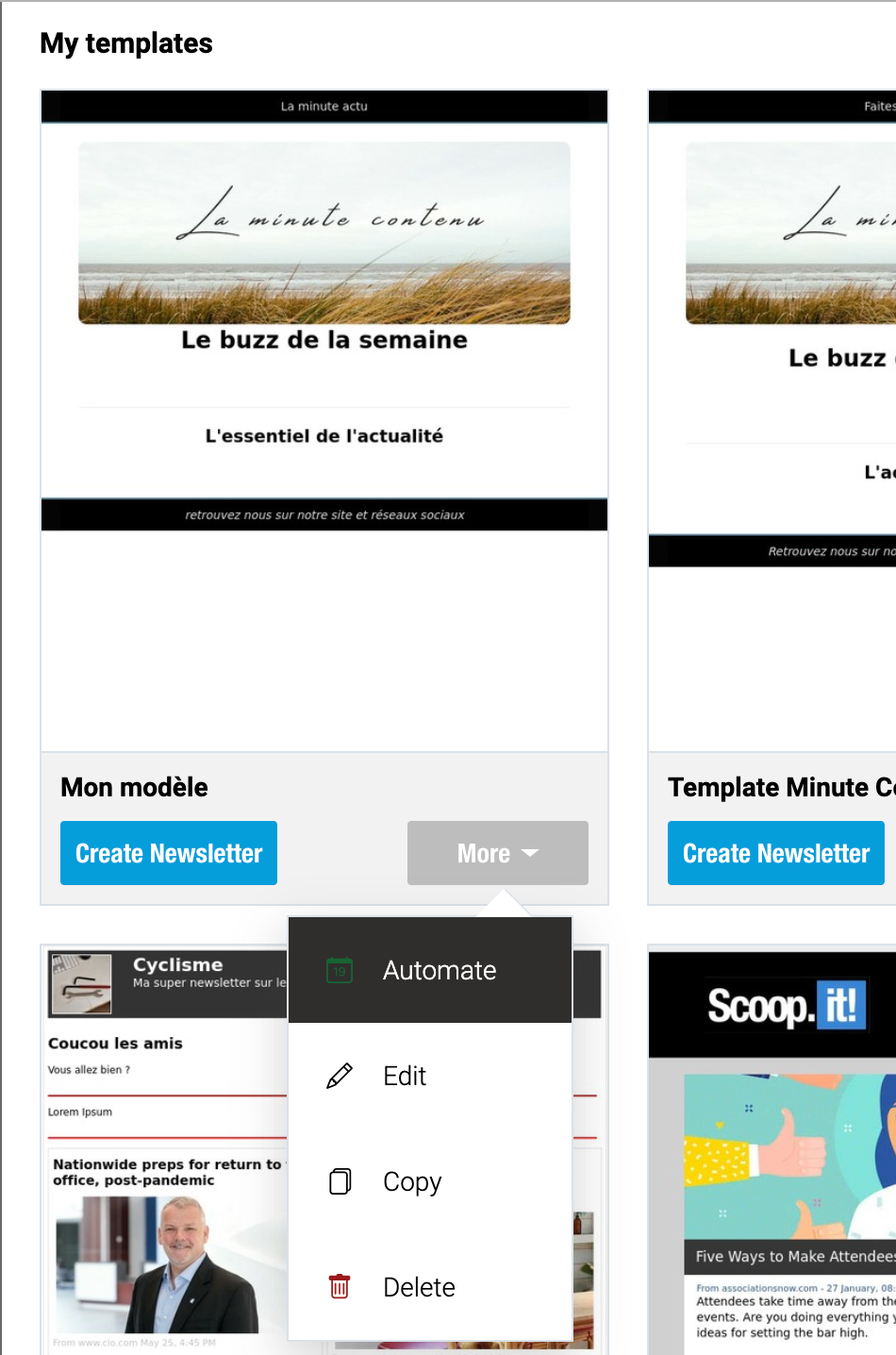 Next, you decide how it should be completed using the posts you select or write.
And if you need finesse, the rules can be enhanced to select only content with a specific tag. The automation is ready, you can then select the creation period or even create the newsletters yourself when you need them.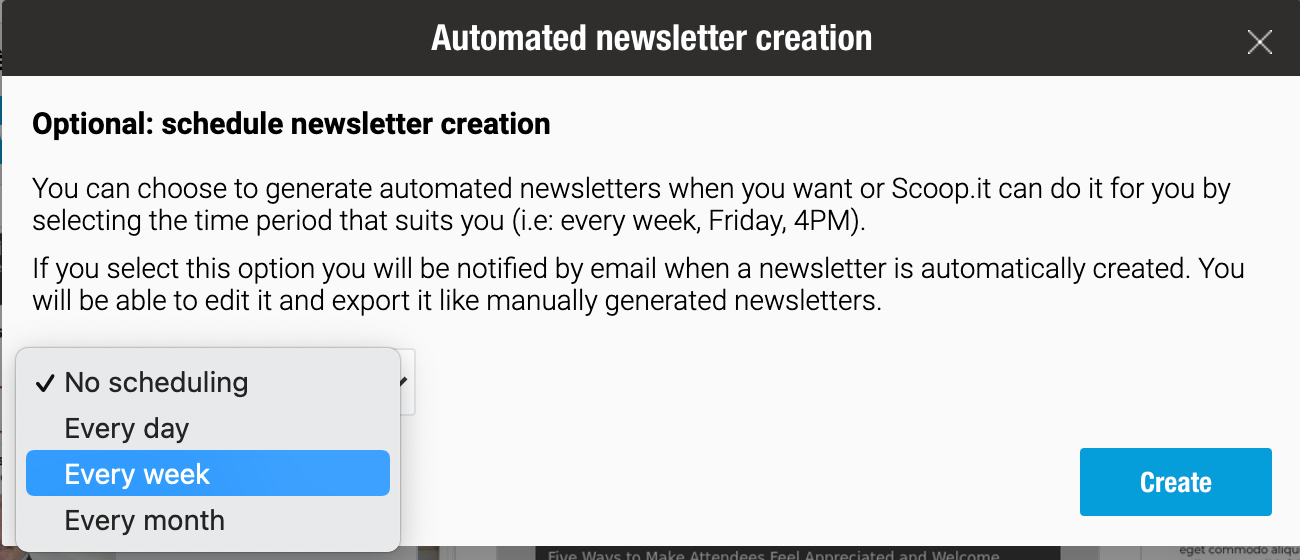 Content will be added automatically.
The following is an example of how your automated newsletter might look: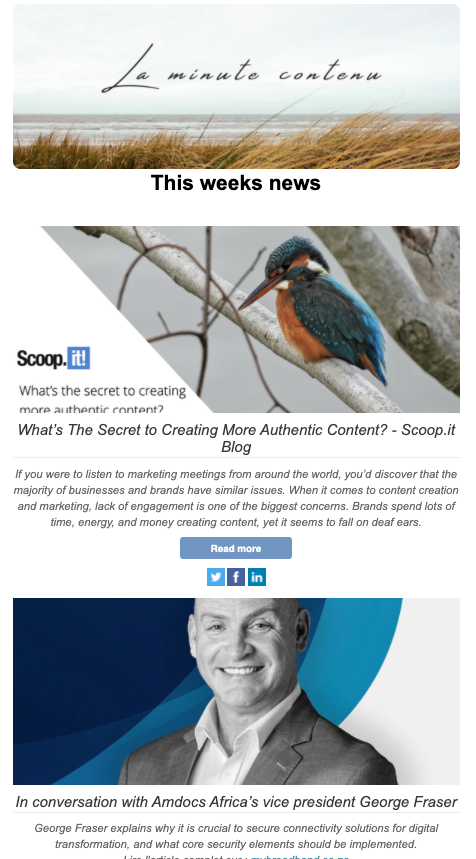 Preview it and send it from Scoop.it or other tools like Mailchimp. And go! There are no longer any excuses for not sending your daily, weekly or monthly newsletter. If you want to see how it works, make an appointment directly with us, we will show you how it works in a few minutes.